Where to Swap Cryptocurrency
You can easily swap cryptocurrency for other coins with the help of the consolidated list below. The most popular platforms where you can easily swap cryptocurrency.
Changelly
Change Now
Swap Space
Simple Swap
Exolix
Swap zone
Stealth EX
Change angel
Some digital swap services require a Ledger Nano X cryptocurrency hardware wallet before trading.
Instant Swapping of Cryptocurrencies
Here are the steps to swap crypto instantly to another coin:
Open a Changelly account to trade cryptocurrency
Sign up by verifying your email address and completing the registration form
To swap a cryptocurrency, choose it
Calculate the swap amount
Choose the cryptocurrency you would like to receive in exchange
The transaction and swap should confirm
Comparison of Cryptocurrency Coin Swap Platforms
Our comparison guide shows where you can safely and efficiently swap crypto for other coins instantly.
Here are the top eight crypto coin swap platforms;
Read more: KuCoin vs. Binance: Features, Fees, Safety and More
1. Changelly
Changelly is a leading fiat-to-crypto currency exchange that is widely known for its instant crypto-to-crypto service. With a stable, transparent, fast, and user-friendly interface, the crypto swap platform has gained users' trust over the past several years. Changelly also partners with Ledger to offer crypto swaps via hardware wallets like the Nano S and Nano X.
2. Change NOW
Change NOW is a popular crypto trading platform that lets you instantly swap cryptocurrencies without registering or having to do anything. On the platform, users can exchange over 170 cryptocurrencies directly to their hardware wallets in minutes.
3. Swap Space
Trading platforms and investors can use Swap Space to find the best cryptocurrency exchange rates to trade coins instantly. It is a popular cryptocurrency exchange aggregator. Over 300 crypto assets are supported by the crypto-to-crypto service, and trusted, established crypto exchanges are partnered with the service. Traders do not need to create an account to trade crypto.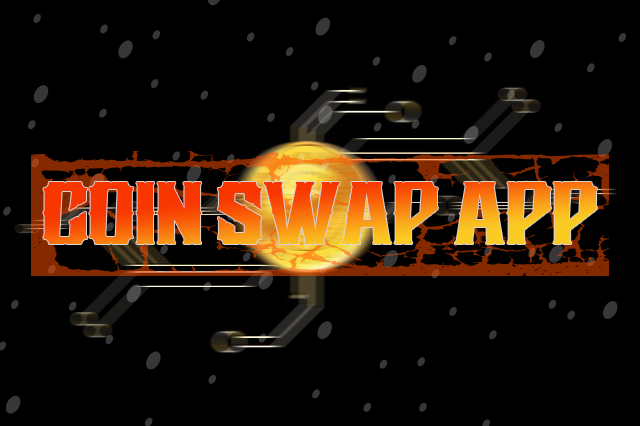 4. StealthEX
STEALTHEX is a custody less exchange service that is instantly available. Platforms like this offer a quick, easy, and secure way of exchanging coins and tokens. In total, the exchange supports over 300 cryptocurrencies, from Bitcoin and Litecoin to privacy-focused tokens and Defi coins. In a few simple steps, you can complete the exchange process. It's easy to use, which makes StealthEX an excellent exchange for beginners.
5. Exolix
The Exolix exchange provides a fast, reliable, and secure business of cryptocurrency to cryptocurrency. Over 327 cryptocurrencies are supported on the platform, including Bitcoin, Ethereum, XRP, and USDT. Besides security incidents and exchange hacks, Exolix has been operating successfully since 2018.
6. Simple Swap
Without registering for an account and going through verification, Simple Swap is an easy, safe, and fast way for you to trade cryptocurrencies for other digital assets. Over 300 cryptocurrencies can be changed using the platform, allowing users to get benefit from the best exchange rates as crypto is exchanged directly to hardware wallets, thus reducing theft and fraud risks.
7. Swap zone
The best way to exchange cryptocurrencies instantly is through a Swap zone. This website allows users to swap cryptocurrency and compare exchange rates from one place. The Swap zone website aggregates price information from multiple sources, allowing for the quickest transaction times and the best ratings to be selected.
8. Changeangel
The Changeangel exchange service is unique because it is a crypto-to-crypto, wallet-to-wallet, non-custodial service. In a matter of minutes, users can swap over 50 digital assets, which also supports blockchain development. A portion of the swap revenue is donated to support the development of DigiByte, PotCoin, Groestl, Decred, and LiteCoin.
FAQs
What is crypto coin swapping?
Exchanging digital assets without involving fiat currencies or between two wallets is called a crypto swap. For quick coin-to-coin exchanges, cryptocurrencies usually swap via cryptocurrency trading exchanges.
What Are Cryptocurrency Exchanges Aggregators?
Platforms that aggregate cryptocurrency exchange prices and market data are called cryptocurrency exchange aggregators. In a more aggregate, prices from multiple exchanges and peer-to-peer sites can compare instantly. A single website allows users to search and compare deals.
We swap bitcoins, but how do we do that?
By using a cryptocurrency swapping service, you can swap Bitcoins for another currency. With these platforms, the user can convert Bitcoin into Ethereum, Litecoin, or XRP instantly. The coins will be sent directly to a hardware wallet when using crypto swap services such as Swap zone.
Is it possible to exchange cryptocurrency without registering?
Swapspace and Simpleswap allow users to swap crypto without creating an account or completing a verification process. The digital assets exchange is carried out directly from one wallet to another, without the platform storing any of the digital assets.
What's the best place to change your cryptocurrency?
The exchange of crypto for another coin or fiat currency is what cryptocurrency trading exchanges are known. Users can exchange cryptocurrency swap websites that send the cash directly to hardware wallets.
How Do we Exchange Crypto Faster?
Cryptocurrencies can exchange from one coin to another using a cryptocurrency swap service that allows wallet-to-wallet trading. A swap platform does not require an account to be created, which can be a long process. It usually takes a few minutes for digital assets to be swapped.