Binance and KuCoin are the two most popular Asian exchanges. Both are based in China. Binance and BitMEX moved to Hong Kong after the Chinese government banned digital currency exchanges. At the same time, BitMEX moved to Malta during the same period, despite current reports from The Block that Binance may not be located in Malta but some other, hitherto unknown location (if anywhere).
This article aims to present both exchanges' advantages and disadvantages, side by side so that you can decide which one is better for you. As we begin comparing Kucoin with Binance 2021, let's look at Binance and then further analyze Kucoin.
Binance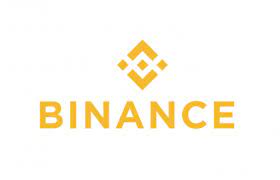 A crypto exchange that has now become the largest is Binance (Binary + Finance). At one point, it was less than a crypto exchange, but it has grown into a complete ecosystem today. Thousands of payment methods are available to deposit fiat, trade hundreds of listed cryptocurrencies, earn crypto through Binance staking and savings, buy and sell via Binance's peer-to-peer marketplace, and even create and trade NFTs on its newly launched NFT exchange. There are also trading bots on Binance.
In addition, Binance offers a cryptocurrency credit card. Although it is not available in many places worldwide, it is one of the best crypto cards available. Several crypto analyst firms estimate that Binance has more than 30 million users.
User Interface for Binance
The Binance website has two types of user interfaces, the basic and the advanced. UI allows you to look at currency pairs, graphs and charts, trade histories, order books, and recent trades.
With the advanced version, you can also see currency pairs, open orders, trade history, but you can also analyze crypto asset value over time with a more detailed technical analysis.
Fee structure of Binance
Binance's fee structure consists of three categories:
Trading fees: The trading fee is 0.1%.
The deposit fee: The deposit fee is zero.
Withdrawal Fee: A minimum withdrawal amount is required for each coin, and a different withdrawal fee applies. A Bitcoin (BTC) withdrawal involves a minimum of 0.002, while transactions cost 0.001 BTC. If you withdraw NEO with a minimum withdrawal, you will be charged a fee of 0. GAS withdrawal fees are also zero. We adjust withdrawal fees based on blockchain conditions regularly.
Fees are reduced to 0.075% when paying with the Binance native currency (BNB), which is a 25% reduction. It is a little better than the 0.08% KuCoin offers when you use their KCS.
Volume of Binance's trading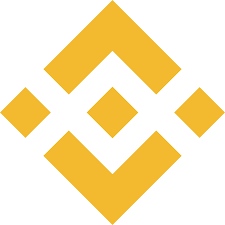 Binance is currently ranked one on both types of exchanges: spot and derivatives. According to CoinMarketCap, the deal has a daily volume of $28,290,506,152 on the area and $72 billion on products.
BNB (Binance Coin)
A Binance native token, Binance has been an ERC20 based token on the Ethereum blockchain since its inception. BNB is now available as an ERC-20 and BEP20 token on all three chains since Binance launched its Smart Chain and Binance Chain. Any fee on Binance can be paid with BNB, including exchange fees, withdrawal fees, listing fees, and other fees.
There were 200,000,000 BNB coins in circulation at the beginning. Until they have repurchased 50% of the BNB (100 million) from banknotes, Finance will use 20% of profits to destroy them. The blockchain will announce all buy-back transactions. One hundred million BNB will eventually be killed by Binance, leaving 100 million BNB behind.
Read More: TokenTax what is it? How does it work, its reviews and pricing.
KuCoin
Designed by blockchain enthusiasts who worked at industry giants such as Ant Financial and GF Securities, Kucoin promises its users even safer and more convenient digital asset transaction and exchange services, integrates premium assets globally, and develops a state-of-the-art transaction platform.
Essentially, KuCoin acts like Binance for the masses. In addition to crypto cards, lending, staking, savings, P2P markets, margin, futures trading, and trading bots, they also have almost all the features of Binance.
User Interface for KuCoin
As soon as you select a currency pair to trade, the trading screen appears. The trading screen shows the usual candles, order book, and trade history, and you can then buy or sell a currency. Upon entering this screen, you will be prompted to enter your Google Authenticator code before you can trade. This cannot be very pleasant, but it adds an extra layer of security to the site, so we highly recommend it.
Fee Structure of KuCoin
The KuCoin fee structure consists of three parts:
Trading fees: 0.1% of your purchase price (KuCoin charge)
Fees for deposits: zero.
Withdrawal fees: Each crypto-asset carries a different fee. An example of this would be the 0.001 BTC withdrawal fee. NEO withdrawal is free. GAS withdrawal fees are also zero. If your withdrawal request is less than CURRENT FEE * 100000, then the withdrawal will be processed automatically. It usually takes seconds to complete. BTC withdrawal fee, for example, is 0.0005, so if you cancel less than 0.0005*100000=50 BTC, your request gets fulfilled quickly. Both decrease to 0.08% if you pay in their native currency (KCS). You need to hold 1000 KCS or trade a total of 50 BTC in the preceding 30 days to claim the next fee level.
Volume of KuCoin trading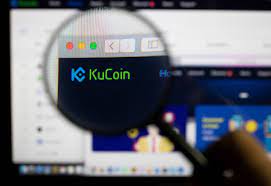 KuCoin ranks 6th based on spot trading volume with a daily trading volume of about $1.5 billion. The number of derivative exchanges is much lower, out of the top 20. On KuCoin, there are currently 700 cryptocurrencies traded.
KuCoin vs. Binance futures
This comparison showed that Binance was the clear winner. KuCoin's marker/taker fee is 0.02%/0.06%, compared to Binance's fee of 0.02%/0.04%. Binance is the best provider for futures, no matter what tier you choose.
KuCoin is the clear winner here for a high-volume trader. Binance is slightly better for small traders in the low tiers, but only if you pay your fees with their BNB coin. Binance is a clear winner in the futures market, as it has a better taker fee.
KuCoin vs. Binance Reddit
There is the advantage that Kucoin typically lists newer coins faster than Binance, although some coins on Binance are not available on Kucoin. Binance and Kucoin are both known to have issues, but I have not experienced any with either exchange. Kucoin has a better UI than Binance, in my opinion. Kucoin has aggressively increased its users and trade volume over the past two weeks, in contrast to Binance, which has a higher volume of trades.
Safety – What's more secure?
Once again, a close call. Due to only having suffered one major hack each, both are considered secure exchanges. Both Binance and KuCoin originated in China but relocated because of regulatory constraints. In addition to Malta, KuCoin is headquartered in Singapore, while Binance has its HQ in Japan, Seychelles, Hong Kong, Cayman Islands, and more.
To avoid strict regulations, both exchanges operate in grey areas of law and are not regulated. From the customer's perspective, this is both good and bad. The lack of regulation will lead to fewer safety procedures to keep your money safe, and the more profits they will generate will reduce the chance of them going bankrupt. Despite that, business models such as theirs are bound to grow and become giants in the industry. Both options are safe.
Draw, both KuCoin and Binance have similar regulations and compliance issues. Due to their market share, it's doubtful either of these companies will do anything other than growing their business. There is no risk to your funds!
Binance and Kucoin have both been hacked. In September 2020, KuCoin was hacked to $281 million, and Binance was hacked to the tune of $40 million.