TokenTax is a crypto tax software and cryptocurrency tax accounting company. Back in 2017, Alex Miles created the first version of token Tax. Product Hunt Global Hackathon won this initial product, which imported data directly from Coinbase. Zac McClure soon joined the startup as a co-founder.
Before founding TokenTax, Alex was a product designer for reading mill and Dropbox. In addition to his experience in impact capital and nonprofit corporate and legal structuring, Zac has taught mathematics.
In addition to calculating cryptocurrency taxes, TokenTax provides accounting and tax services to thousands of crypto investors and traders worldwide.
Advantages
Endorsed by prominent members of the crypto community
Available in any country
Compatible with margin trading accounts
Disadvantages
Not a full-featured portfolio tracker
Pricey compared to other options
The primary account supports only three exchanges
TokenTax: How Does It Work?
TokenTax is much more than just an app for filing crypto taxes than most other crypto tax software. A team of crypto-focused accountants behind this product can help you with every aspect of the crypto tax filing process. With TokenTax, users can file their crypto-related taxes in 18 different countries, and its products and services are universally applicable.
TokenTax is a complete tax accounting software program that goes beyond simply tracking your crypto holdings to help you cut costs and save money in other areas of your overall tax filing. Additionally, the platform supports every single crypto exchange in the world.
TokenTax's best features
The best feature of TokenTax is that it goes much further than just automating the process of filing your annual taxes. A team of certified accountants behind the software can answer any questions about crypto taxes, as well as identify cost-saving strategies that can help you reduce your overall tax burden. Having the assistance of crypto tax accountants comes at a much higher cost than doing your taxes on your own, but it is well worth it if you are already anticipating a potentially high crypto tax bill that year.
TokenTax also has the advantage of supporting every cryptocurrency exchange and tax jurisdiction. The last feature of TokenTax worth mentioning is using this platform to manage tax accounts for you.
What is the process of signing up?
Click the "Sign Up" button on TokenTax's homepage to get started with the service today. You will need to enter your email address and create a password on a secondary page to get started. Alternatively, you can use your Google account to sign up. You will then be prompted to enter your basic information and choose which crypto tax reporting package is right for you.
TokenTax Pricing
Crypto tax accounting services from TokenTax offer more variety than perhaps any other option on the market. There are tiers, but every level is also priced higher than most of the other tier-equivalent services. Users should also decide if they'd like Token Tax to calculate their crypto gains and losses or the entire yearly tax filing process. TokenTax offers no free trials for any of its account tiers.
TokenTax Basic Account – $65.00
TokenTax's Basic account is the cheapest option available. In particular, only Binance and Coinbase exchange accounts can automatically import trading data to this account tier, though Coinbase Proactivity is included. Few other crypto tax-calculating software services have such severe limitations on entry-level accounts. Furthermore, an entry-level account usually costs around $50 per tax year, but TokenTax charges $65 per year for the Basic account.
Tokentax Premium Account-$199
Getting a Premium TokenTax account is a good idea. Five thousand crypto transactions are supported in addition to supporting all crypto exchanges. Similarly, this TokenTax account tier provides automated integrations with BitMEX, Deribit, and by bit for activities in decentralized finance (Defi). Tax-loss harvesting tools are also available to individuals with this type of account, which can help them lower their tax bills. Despite being more expensive than other crypto accounting platforms' middle tiers at $199, this account tier offers a more robust feature set.
Tokentax VIP Account – $2500
Those with a high net worth and many crypto trading per year may qualify for a TokenTax VIP account. With this tier, you can import up to 30,000 crypto transactions, and you get support for every single Defi project available. VIP members have access to advanced crypto reconciliation, which can be used when Tax has been lost, or complex trading strategies have been implemented. Furthermore, VIP TokenTax users receive two 30-minute sessions with a tax expert to ask any questions they may have about crypto taxation. TokenTax VIP membership also includes assistance for anyone who is currently audited by the IRS.
Read More: We've All Become Crypto Enthusiasts Now
Which countries are supported?
The unique feature of TokenTax is that users anywhere in the world can utilize the platform. The service is available to both longtime Bitcoin holders in the US and those new to cryptocurrency trading.
Token Tax vs. coin tracker
Coin tracker
Costs
Prices start at:
59 dollars per Tax year
Version for free:
There is a free version available.
Integrating
API
API access is public on Coin Tracker
Details about the product
Requirements for use
Help
Detailed documentation
Assistant
Online
Overall: All in all, the software had a lot to recommend to me. However, the accuracy of the calculations was an essential aspect. Taking advantage of the money-back guarantee was terrible enough.
Token Tax
Costs
Prices start at:
65 dollars per Tax year
Integrating
API
API access is available with TokenTax.
Details about the product
Requirements for use
· SaaS
Help
· Documentation
· Seminars
Assistance
Online
Overall: Worst experience ever.
TokenTax discount Codes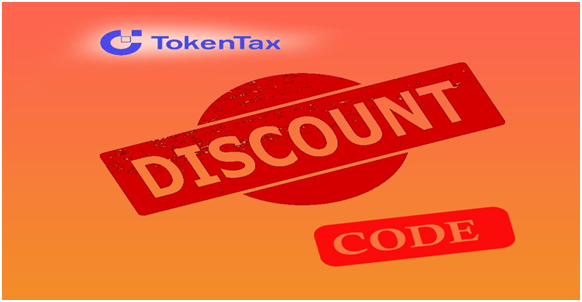 Discount of 10%Coupon Code for Token Tax: 10% off Upgrade for Crypto Tax Calculation. Members only. With Coupon Code. Members only.
Code- CRYPTOTAX10
5% off your tax calculation upgrade with the Token Tax Coupon Code. Members only.
Code-SECRET-5
Save 5% Off Store-Wide at Token Tax with this coupon code
Code-SECRET5
10% off at Tokentax. co (site-wide) with the token tax code
Code-DAI10
TokenTax Reviews
Blockchain taxation is an area of the blockchain ecosystem that is still in flux. It can be challenging to understand how to make sure you're compliant with your local tax obligations when many countries are still trying to regulate and tax all of the different crypto assets. TokenTax, a cryptocurrency tax software, can come in handy here.
With TokenTax, anyone who needs to deal with crypto tax issues can automate their tax filing completely and be supported by certified accountants to ensure that everything is done correctly in the tax documents. Taking advantage of advanced features like tax-loss harvesting, tax software for crypto traders lets them connect directly with their exchange accounts.
Whatever your needs are as an individual filing their taxes or as an accountant handling the crypto taxes of many clients, TokenTax can help make it as simple as possible to generate taxes related to the losses or gains related crypto-assets like bitcoin and ether.
Frequently Asked Questions
Does TokenTax apply to my country?
Calculate capital gains and losses in any currency using TokenTax.
How do we make a TokenTax payment?
We can pay for TokenTax via card or crypto.
How can we find TokenTax coupons?
We can find TokenTax coupons and promotional codes on any page. Verified coupon codes appear with the green verified label for TokenTax today. In addition to TokenTax sales and promotions, you can find these all.