Rocket Bunny Crypto is deflationary crypto. This crypto token has a maximum circulating supply of 777 Quadrillion. It was mined through Proof of Stake. It is a currency that is considered to be a secure, fast peer-to-peer, and decentralized digital currency. This platform offers you a global way to transact with each other. People can also store their wealth with safety and security on this platform. Developers of this cryptocurrency hope that this crypto will become one of the popular currencies in the future.
There is a 4% tax on each transaction. This tax was then divided into four equal parts. From this tax, 1 percent goes to holders of that crypto, 1 percent is burned down the rabbit hole, 1 percent is given to locked liquidity, and 1 percent is given as a bonus to liquidity providers. As the value of this crypto increases, the amount of burn also increases logically, which eventually leads to a rapid decrease in the supply of the rocketed crypto. You will find all information related to Rocket Bunny Crypto in this post. So, keep reading this article.
What Is Rocket Bunny Crypto?
Rocket Bunny Crypto is also known as Bunny Crypto. This is the next cryptocurrency generation. This crypto was mentioned in 9 out of 1,604,451 posts on social media. As of August 2022, it is ranked around 1772 cryptocurrencies globally. It combines the most sought-after tokenomics in crypto-defies with automatic liquidity aids, deflationary supply, price shock protection, compound yield, and liquid rewards.
Rocket Bunny Crypto Website Features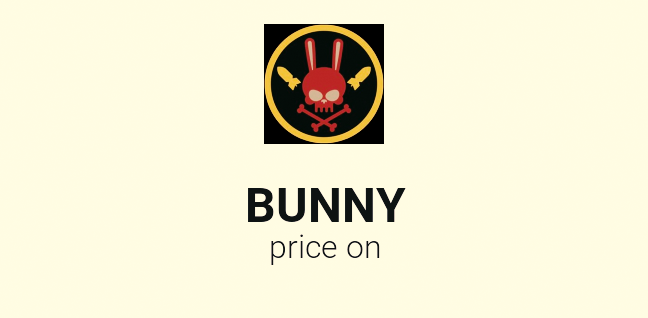 It can be traded in 14+ chains without any restrictions and blocks on any exchanger platform that allows its trading.
It can manage your liquidity position on any DEX using a smart user interface.
It is a storage and farming platform. You can use it for virtually any imaginable configuration of coins, crypto assets, and tokens.
It can also be used as a multi-chain bridge.
Among all users within its ecosystem, 20 percent of the total Rocket Bunny Crypto is distributed as a pool and sharing profits.
You can buy or sell it at a predetermined price.
This crypto has unique features like P2P lending, trust peering, and multi-coin exchange.
The Rabbit's Hole
The Rabbit Hole works for Treasury Management. This treasury is responsible for the creation and destruction of this crypto. From all the commissions collected on the various exchanges, 20 percent were sent to a pool. This pool is used to fund projects that work to promote this crypto and its ecosystem. These projects can be airdrops, buybacks, or anything else that will help you add value to your crypto. The size of this fund is limited to 5 million cryptos. A portion of the pool is allocated for liquidity to ensure that token burning does not deplete the fund.
Rocket Bunny Crypto Wallet
Rocket Bunny Crypto provides a Rocket Bunny Crypto Wallet. This wallet supports ETH, USD, BTC, and some other ERC20 tokens. It acts as a cross-chain bridge. This crypto allows its users to send this crypto to anyone, anywhere. This is a multi-chain wallet. So, you can store your cryptocurrency on any chain like Bitcoin, EOS, NEO, Ethereum, etc.
It is an Ethereum-based crypto token. This token is used in the Rocket Bunny system. In this system, tokens are generated by a decentralized network of nodes. Proof of burn is a process in which the number of your tokens decreases with each transaction. These tokens are distributed based on which addresses have the highest balance.
The rewards created by this system are distributed fairly among the early adopters of this crypto. This token distribution is necessary to promote the use of crypto in circulation among more people. If more people use this crypto, it becomes more valuable.
The number of rewards created by the proof-of-burn system increases as the number of transactions increases. Its price also increases. This is the best way to promote and give longevity to a currency in the crypto sphere.
Rocket Bunny Crypto Exchanges
You can buy and sell your crypto with fiat currencies like USD, EUR, AUD, CAD, GBP, or any other coin like BTC, or ETH. All these platforms are accessible for Rocket Bunny Crypto trading as exchangers. There are some charges when someone tries to use it as a beginner.
How To Buy Rocket Bunny Crypto?
The process of buying this crypto is quite simple. You can buy it easily. To purchase a Rocket Bunny, you will need to sign up on a cryptocurrency exchange that supports that cryptocurrency. Then deposit some funds into your account, and then purchase them through the exchange. You should try to find the crypto and get all the detailed updates through which you are going to invest. This cryptocurrency is not yet available on major crypto exchange platforms. However, you can buy this crypto on smaller exchanges like Kucoin or IDEX.
Pros & Cons
Pros
It is a new and modern method of investing.
It allows customers and investors to get into the cryptocurrency market on the ground floor of potentially profitable investments.
It is a relatively safe platform to invest your money. Unlike some other cryptocurrencies, it does not fluctuate.
Cons
There is always the possibility of loss as is a new and untested investment.
As a start-up, this cryptocurrency does not seem as profitable as other investments in the long run.
It is a significant investment but requires some money to start.
Conclusion
A cryptocurrency called Rocket Bunny Crypto may become popular soon. But there are differing opinions on whether it is a genuine project or a scam. But the results showed that this is a real-world and real project for people who want to invest in this crypto. Users on this platform may encounter certain risk factors that plague many investment projects. It is depending on you whether you want to choose it or not.
Apart from this if you are interested to know more about The Best Way To Create An Infographic for Crypto Industry then visit our DIGITAL MARKETING category.
FAQs
What is the token symbol of Rocket Bunny Crypto?
RBX is the symbol of the Rocket Bunny Crypto token.
Is RBX Crypto a real cryptocurrency?
Yes, this RBX is a real and safe investment platform for everyone even beginners.
Where Can You Trade Rocket Bunny Cryptocurrency?
You can buy and trade your Rocket Bunny Cryptocurrency on UniSwap. BUNNY/CAD, BUNNY/INR, BUNNY/EUR, and BUNNY/PHP are some of the popular trading pairs for Rocket Bunny accessible in the market.