In what ways does Coinfalcon differ from other crypto currencies?
The cryptocurrency market offers many cryptocurrency platforms today, so it isn't easy to choose the best one. Here you'll learn every important detail about Coinfalcon, which is an August 2017 cryptocurrency exchange based in the UK. Founder Jordan steeves' mission is to liberate users from government regulations and rules. There is only one fiat currency available. The EUR and SEPA bank transfers are supported. Clients are mainly from Europe.
A quick overview of Coin Falcon's trading platform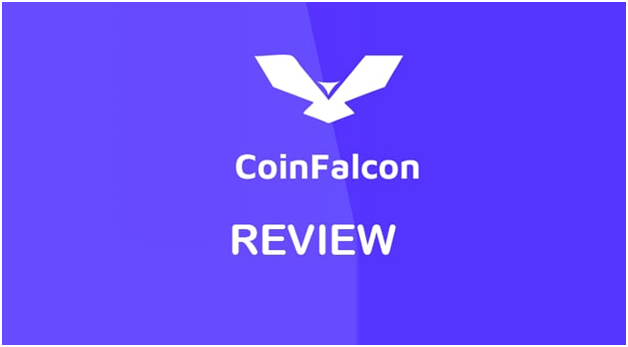 Coin Falcon's buying and selling process is very straightforward.
Creating an account with Coin Falcon and logging in is the first step
You can access the dashboard by clicking on the buy/sell button in the top navigation bar.
A drop-down menu will allow you to select the currency for your exchange.
A drop-down menu appears where the available cryptocurrency can exchange for another cryptocurrency.
Clicking the buy button will complete the transaction.
For verification of accounts
In the top right corner, click on the profile and then select settings.
Then, you have to fill out your personal information.
You can upload identification documents, such as a passport or driving license.
United States investors
For some states in the US, the exchange allows crypto fund transfers (crypto trading). A few states in the US have restricted the exchange's operation since 2019. Users outside Europe can still make bank transfers through Transfer Wise since SWIFT has been removed from their payment options.
Do Coinfalcon offer trading pairs for Bitcoin?
Here are a few pairs offered by Coinfalcon;
The Bitcoin currency
Ethereum
USD
EUR
The Coinfalcon fee
Fees for trading on Coinfalcon
The maker and the taker are the two parties involved in every trade: the maker, who places the order that matches the taker's, and the taker, who places the order that matches (or "takes") the makers. In a market, liquidity is created by makers, while liquidity is removed by takers filling orders made by makers. To take part in Coinfalcon, you must pay a 0.20% fee. Assuming 0.25% as the industry average taker fee, 0.20% is neither high nor low. There are no fees charged to makers by this exchange, which promotes liquidity at the business. The Coinfalcon order book does not pick up existing orders, making it an excellent feature for people interested in avoiding duplicate orders.
Withdrawal fees for Coinfalcon
Withdrawals via SEPA bank transfers are free at Coinfalcon. If you wish to withdraw BTC, you must pay a fee, precisely 0.0005 BTC per Bitcoin withdrawal. 0.00643 BTC for a BTC withdrawal is the global industry average according to this report, which is quite comparable.
Read more: In March 2020, crypto exchanges saw the biggest Bitcoin inflow since 'Black Thursday.
The Coinfalcon Support Center
If you have not received a Coinfalcon user activation email in your spam folder, check your Coinfalcon Sign-up page and try to create an account. Make sure that your email address is typed correctly.
What is the best way to secure your Coinfalcon account?
It provides high-grade online security for the remaining 2% of digital funds while storing 98% of the wallet offline. In addition, do not reuse the same password across multiple sites. This allows both of your accounts to be compromised if your password is compromised on one website and your account on another.
What Makes AhmsPro Trustworthy?
Websites & links are only from official sources.
Programmers, writers, content creators, and other experts make up our team.
An expert team in the US makes OhmsPro.
Cloudflare protects AhmsPro from leaks so that no data leaks will occur.
Methods of deposit
Credit/Debit cards, SEPA bank transfers, and crypto funds transfers are the three main deposit methods currently accepted by Coinfalcon. The ease of funding and obtaining cryptocurrencies is thus increased. MasterCard/Visa is the most popular method of purchasing cryptocurrency, but SEPA bank transfers are also available in 33 countries. As an "entry-level exchange," Coinfalcon accepts deposits in fiat currencies.
Conclusion
Platforms such as this offer SEPA transfers, which makes them unique, and they also offer different types of coins. Due to its lack of transparency, like all other Bitcoin platforms, Coin Falcon is also perceived as a Ponzi scheme since its founder hides his identity. Many Bitcoin platforms promise more ROIs, but in the end, you may lose your money, so you should be cautious when using these platforms.