As a cryptocurrency, Bitcoin has been subject to mainstream debate for quite some time. People analyze its past and speculate about its future for various reasons – some are curious about cryptocurrency's history, others are interested in investment opportunities.
In this guide, we'll cover different ways of making money with Bitcoin, whatever your reason may be.
History of Bitcoin
Known by the pseudonym Satoshi Nakamoto, Bitcoin was created back in 2009 by a person (or group of people). A cryptocurrency had not even been heard of, let alone encountered when it was born.
How to make money with Bitcoin?
So now that you know a bit of the rise and fall of Bitcoin, you can finally move on to money-making methods. With Bitcoin, there are quite a few ways to make money, but in this guide, I'll only show you the main ones – if I had to list them all, this guide would be at least three hundred pages long.
The list isn't arranged in any particular order. Methods do work better (or faster) than others, but – generally – it depends on the individual.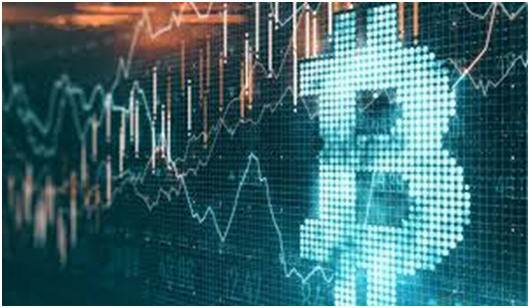 Method #1 – Buying Bitcoin
Many people "invest" in Bitcoin by simply purchasing it. The risks associated with this method are high, but it is also the easiest to perform.
There are several types of such investors. Some people buy a certain quantity of the coin and then forget about it for a year… or ten. Usually, these people don't intend to profit short-term – they believe in the future success of crypto-currencies and consider their investment now will one day bring them a tenfold profit.
There is also a type of Bitcoin investor who does lots of research, reads all of the predictions on making money with cryptocurrency, and spends weeks analyzing data and statistics. They tend to have specific timeframes in mind – most of the time, they are looking for short-term investments and are just unsure when to invest.
Read More: https://coinswey.com/the-age-of-cryptocurrency-how-bitcoin-and-digital-money-are-challenging-the-global-economic-order/
Furthermore, these investments tend to be smaller compared to the long-term ones – after all, people invest after doing a lot of research, and if it fails, they can move on to the next investment opportunity.
If you wonder how to make money with Bitcoin or make money with the cryptocurrency's in general, buying Bitcoin can be a great start – or a disastrous one. It can make you a lot of money fast or bankrupt you if you are not careful. Everything depends on one factor – the amount of research you do in advance.
Method #2 – Accept Payment in Bitcoin
Do you know about Fiverr? The site allows users to pay $5 to hire freelancers to perform some tasks. Consider the same concept, but imagine Bitcoin taking the place of USD.
All you need to do is to follow these steps:
Make a list of the skills you're good at: This can be anything, ranging from digital marketing and copywriting to painting and singing. Think of ways you can monetize your greatest strength (or strengths).
Find a way to charge people: Starting is as simple as offering your services on online forums and marketplaces. You state you only accept payments in the form of Bitcoin or another cryptocurrency. If you do this for a long time, eventually, you might want to create a website designed specifically for making Bitcoin money.
Doing research is unavoidable if you're planning to profit from Bitcoin (and if you're serious about it). It's like driving at night without headlights – you might make it, but the chances aren't worth the risk.  
Method #3 – Mining
One of the most popular questions is how to make money with Bitcoin mining? There are two types of mining: your own, personal mining, and cloud mining.
The best way of making money with Bitcoin is probably not to mine individually (meaning with a mining rig). Bitcoin is considered one of the more challenging cryptocurrency to mine since it has been a subject of mainstream success, and a lot of people want to participate in the hype, yet there is a limited supply of it.
Despite its excellent performance, one rig might find it challenging to generate significant profits, mainly when electricity and maintenance costs are considered.
Cloud mining, however, has gained in popularity in recent years. It's a great alternative when it comes to mining since you don't have to buy any hardware or software, assemble or even DO anything – all you need to do is pay a one-time fee for a contract, and you are done!
Typically, you will receive your earnings at the end of each month. Depending on the plan you choose and the electricity bill at the facility where the cloud mining service is located, the amount will vary.
In general, cryptocurrency mining is a prevalent method for searching for how to make money with Bitcoin. It can be challenging to pull off successfully (especially if you wish to build your rig), but the results are definitely worth the effort.
Method #4 – Investing
When it comes to investing in Bitcoin, you have quite a few choices. Bitcoin can make money by investing in startups, companies, stocks, or even blockchain development itself.
Cryptocurrency-related startups that use blockchain technology are intelligent investments. Already, some notable startups have become mainstream successes (i.e. Brave's Basic Attention Token).
Investing in the startup at the right time might yield big dividends if you can make the right decisions and choose to invest while it is still in its infancy and its early stages.
Investments can also be made in companies dealing with Bitcoin or blockchain development (or research). Look over their White Paper, their goals, work ethic, results, statistics, etc., and if their overall vision seems attractive, think about investing in their projects or company.
Investments should be carefully considered, though – especially when it comes to cryptocurrency. Cryptocurrency is well-known for its highly unpredictable nature.
Investing in an object requires extensive research, or else you'll be asking yourself, "How do I make money with Bitcoin?" could turn into "how to get out of debt (without Bitcoin)?"
Conclusion       
There are numerous ways to make money with Bitcoin, both directly and indirectly. Buying and trading cryptocurrency would be direct methods, while mining crypto would be indirect. Cryptocurrency is a tough nut to crack, so it's only natural that you get confused at first!
As I stated initially, the preferences for any of these methods are entirely up to the individual. Another person may think it's all a scam and want to do everything by themselves if they find cloud mining a gift.
A word of advice: Research. Research a lot. You will pick the correct method in no time if you put in the effort. Forums are an excellent place to start. Join Facebook groups and participate in their chats. It would help if you weren't afraid to ask questions. Additionally, it should be noted that these are just a few hand-picked methods for making money with Bitcoin. You may always try and look for alternatives, such as day trading, crypto lending, etc. if none of these methods appeals to you. Choices are genuinely endless. Do not be afraid to try new things!
Although cryptos have existed for a long time now, many people are still unknown about cryptocurrency. New analyses, statistics, and even coins enter the market and community every day. Getting paid with cryptocurrency (or, more specifically, Bitcoin) is not an easy task, but I wish you the very best of luck!
To protect your cryptocurrency investments, it's crucial not only to choose reliable exchanges (such as Coinbase or Simplex) but also to store your private keys in encrypted hardware wallets. Two of the best hardware wallets are the Ledger Nano S and Trezor Model T.